Steam Deck will have twice as much RAM as a normal PC
Steam Deck will have twice the RAM of a normal PC
Valve has once again updated the Steam Deck console specs page. This time there was a mention of a special RAM mode. Apparently, it will be four-channel, although most PCs only use two channels.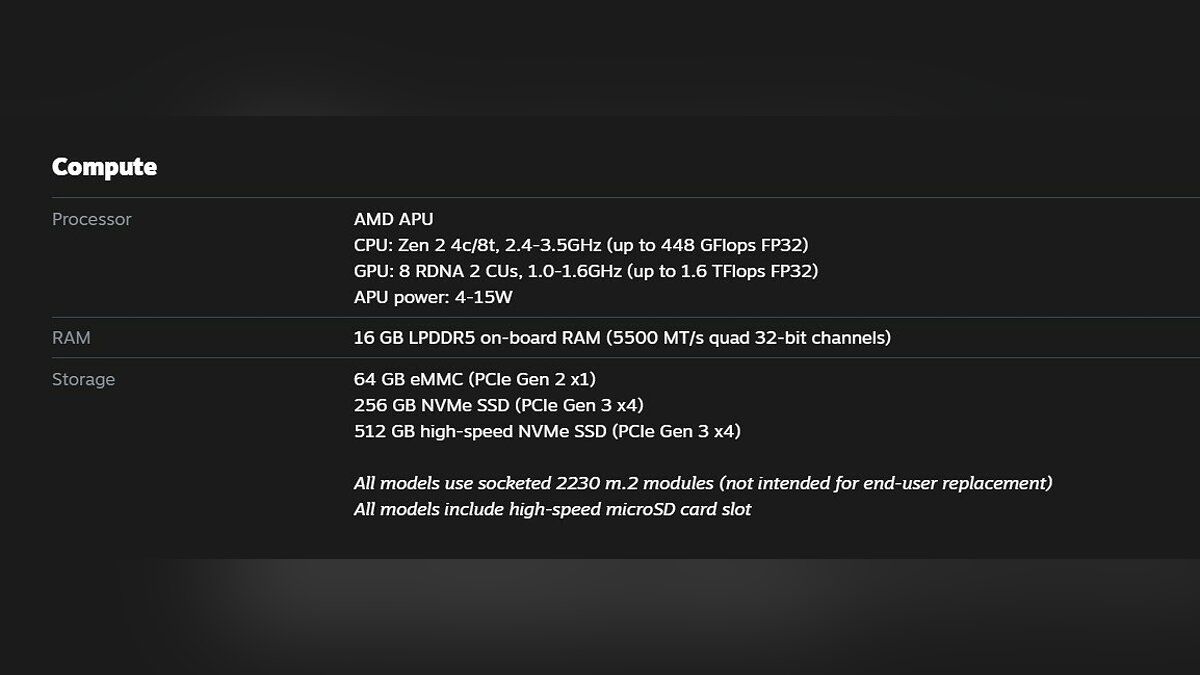 According to the latest data, Steam Deck will get 16 GB of LPDDR5 RAM with a transfer rate of 88 GB/s and a bandwidth of 5,500 megatransactions per second. That's about 70% more than any system with LPDDR4 or DDR4 memory on the market.
This should affect the speed of the system as a whole, graphics and other. Probably will be implemented with a suspend game mode at the expense of this.